Floormart awarded Recofloor Bronze award for continuing efforts in recycling old flooring materials and off cuts.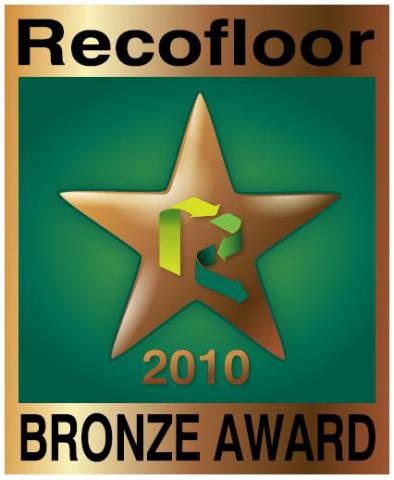 overview
Flooring manufacturers Altro and Polyflor are founding members of the vinyl flooring take-back scheme, Recofloor. Waste vinyl flooring collected under the scheme is recycled and diverted from landfill.
The scheme accepts uplifted vinyl flooring and post-installation off-cuts. Vinyl flooring material is collected in bags and either picked up by Recofloor or dropped off at any participating flooring distributor or Recofloor drop-off site, located across the UK.
The recycled flooring is either used to manufacturer new flooring or used to make traffic management products such as traffic cones and road sign bases.
The scheme is managed by Axion Consulting Limited, experts in resource recovery.
how it works:
Telephone to register your interest with Recofloor

We will then despatch bulk bags to you

You fill the bulk bags with vinyl waste (approx 250kg per bag) and place on a pallet

When your bag is full, telephone us to book a collection. Current charges are £7.50 per bag from Contractors site/depot or £10 per bag from live construction sites

Credit card payment is taken over the phone to pay for collection

Replacement bags are despatched on request

Alternatively, you can drop-off vinyl flooring waste at any one of our sites across the UK.




Local charges will apply. For details, telephone 0161 355 7618 and ask for Recofloor


Email: info@recofloor.org