Posted by Tom Shaw on 25th Feb 2022
A major decision in the design of any space is the type of flooring you select. The surface you step onto when you enter a space, whether you think about it or not, is your first impression of it. Further, since flooring often makes up a major portion of the project budget, it's a choice that shouldn't be taken lightly.
This blog will tell you all you need to know about carpet tiles and how to implement them into your future projects. Whilst tiles and hardwood flooring are deemed more popular, we will cloud that precedent with our benefits towards carpet tiles.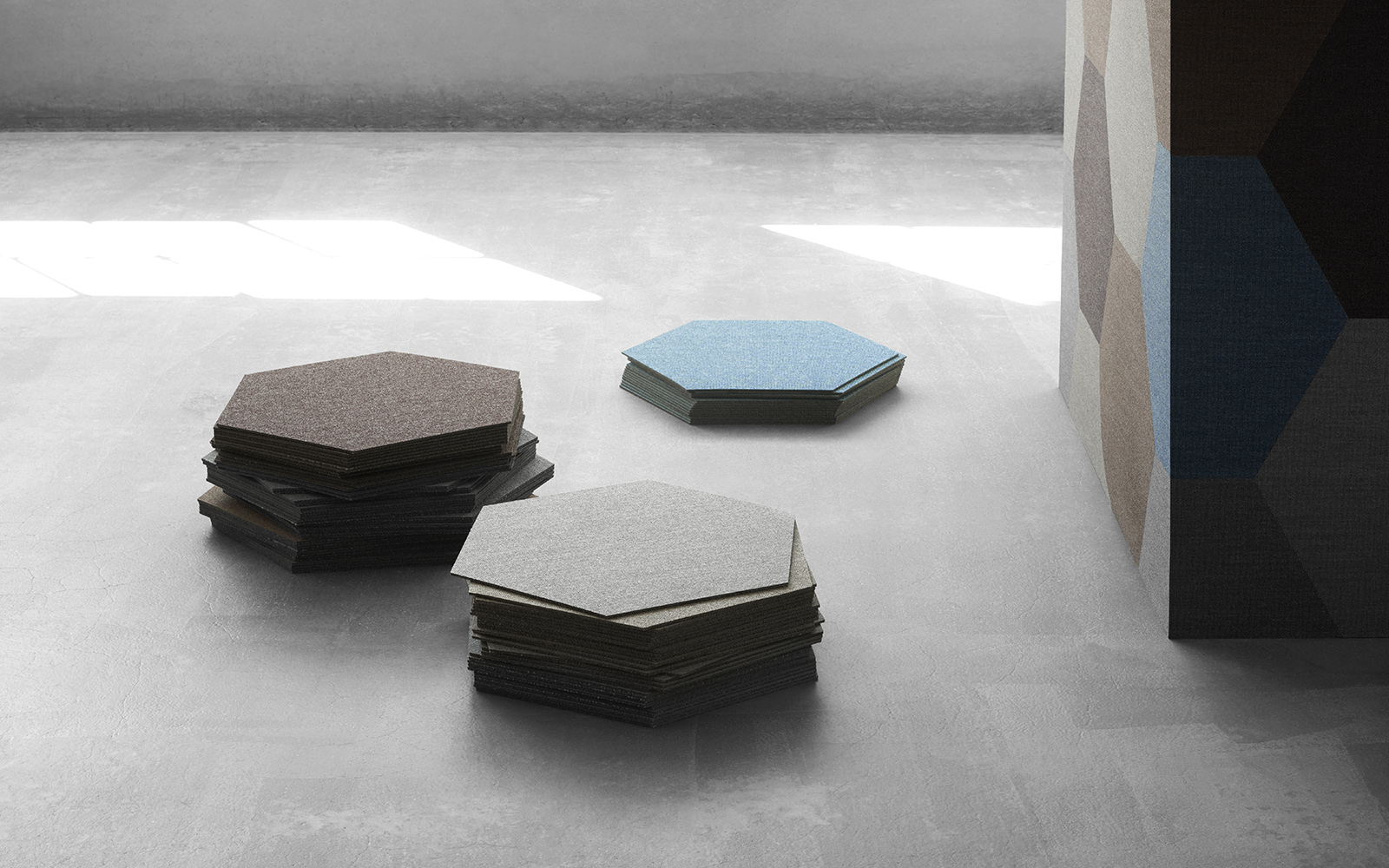 Carpet tiles are most often square and available in a range of square sizes of 48x48, 50x50, 60x60 and 96x96cm. As well as in planks, which are long rectangular shapes. Some manufacturers, also offer carpet tiles in a variety of creative shapes.
You can choose between a variety of carpet tiles backing, with the most popular being hardback backing, closed cell cushion backing, and open cell cushion backing.
Carpet tiles are generally equipped with pre-attached carpet backing, which means they are often able to be installed directly onto the subfloor, making for a quick and easy installation. For most projects, carpet tiles are the greater choice in terms of design and feasibility. Therefore, we recommend you at least consider carpet tiles for your next project.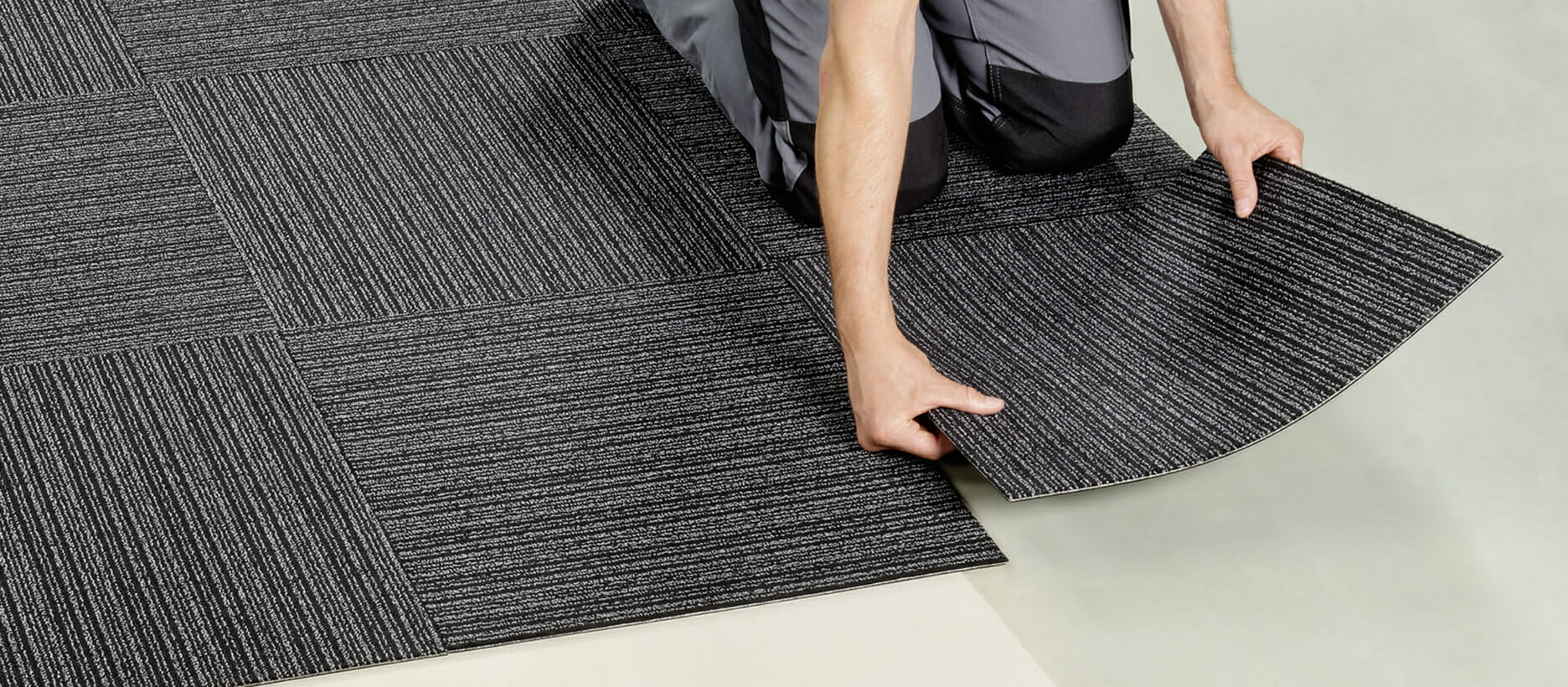 Installation
The main benefit, before all, is the ease of installation. A big hitter for floor fitters due to their many qualities:
Easy to lift and transport, ensuring they get to the job site easily and undamaged.
Carpet tiles can be installed directly onto the subfloor, eliminating the need for underlays. Saving time, effort and most importantly money.
Not all carpet tiles need to acclimatise or settle in place for 24 hours before they are laid.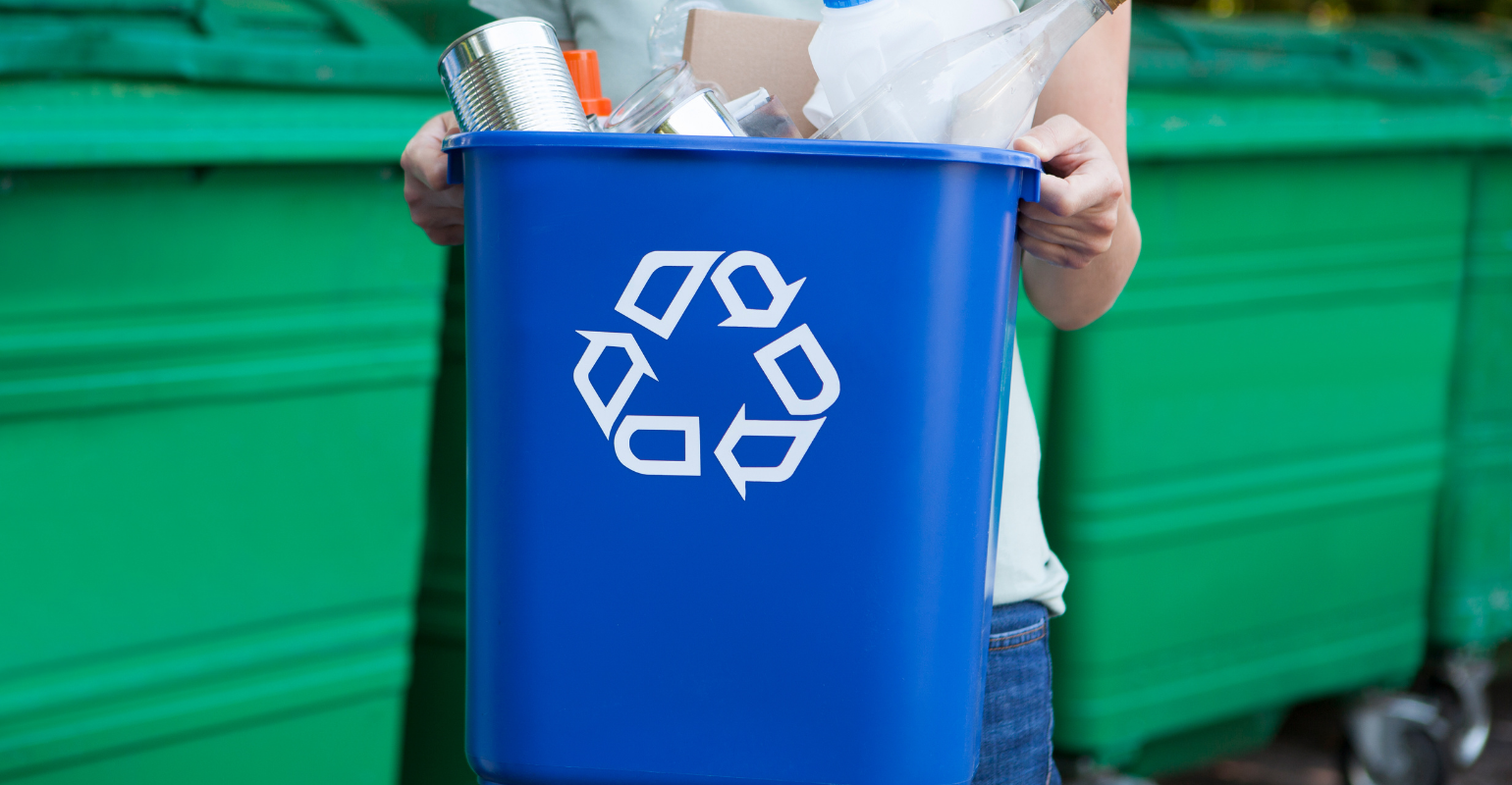 Waste
Additionally, carpet tiles produce minimal waste during the fitting. This will be due to the limited need for cutting or adjustment to fit tiles in a space. This will attract client's interest as it will lower concerns about sustainability and lower costs.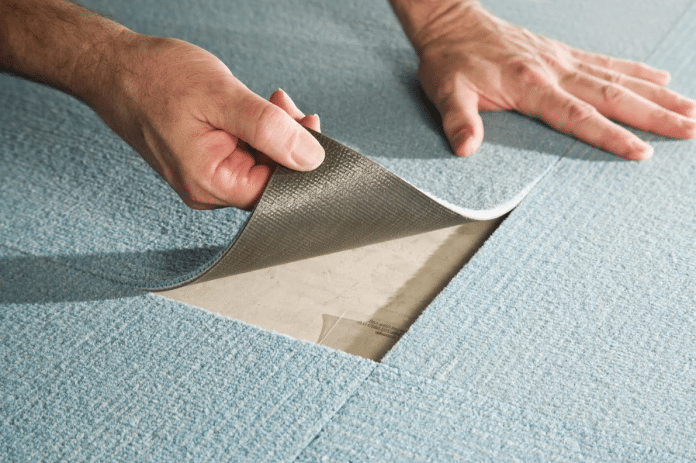 Maintenance
Another key benefit to carpet tiles is their ease of maintenance. Due to its effortless installation, this counter acts in the effortless replacement. Individual tiles or bulks can be removed for cleaning/replacement if it is overly stained or destroyed. Since tiles are minimal, they do not take up much space and can be stored simply. It can be extremely beneficial to store extras to instantly replace tiles if needed.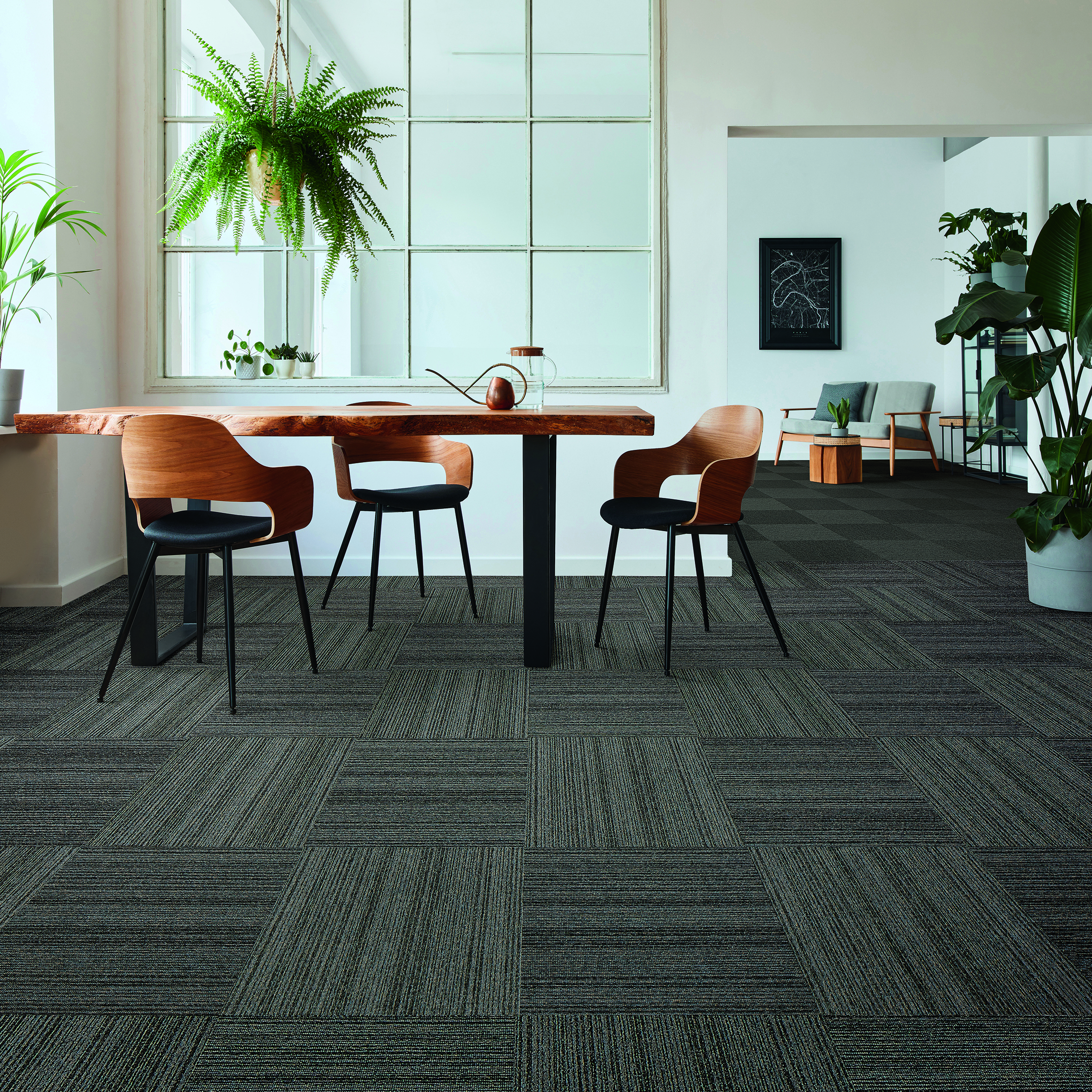 Cost Effective
Carpet tiles are slowly becoming more popular as it gains traction against wall-to-wall carpets in commercials settings. Without compromising quality or aesthetic, carpet tiles offer the same outcome to wall-to-wall carpets. All whilst reducing costs, waste and saving time.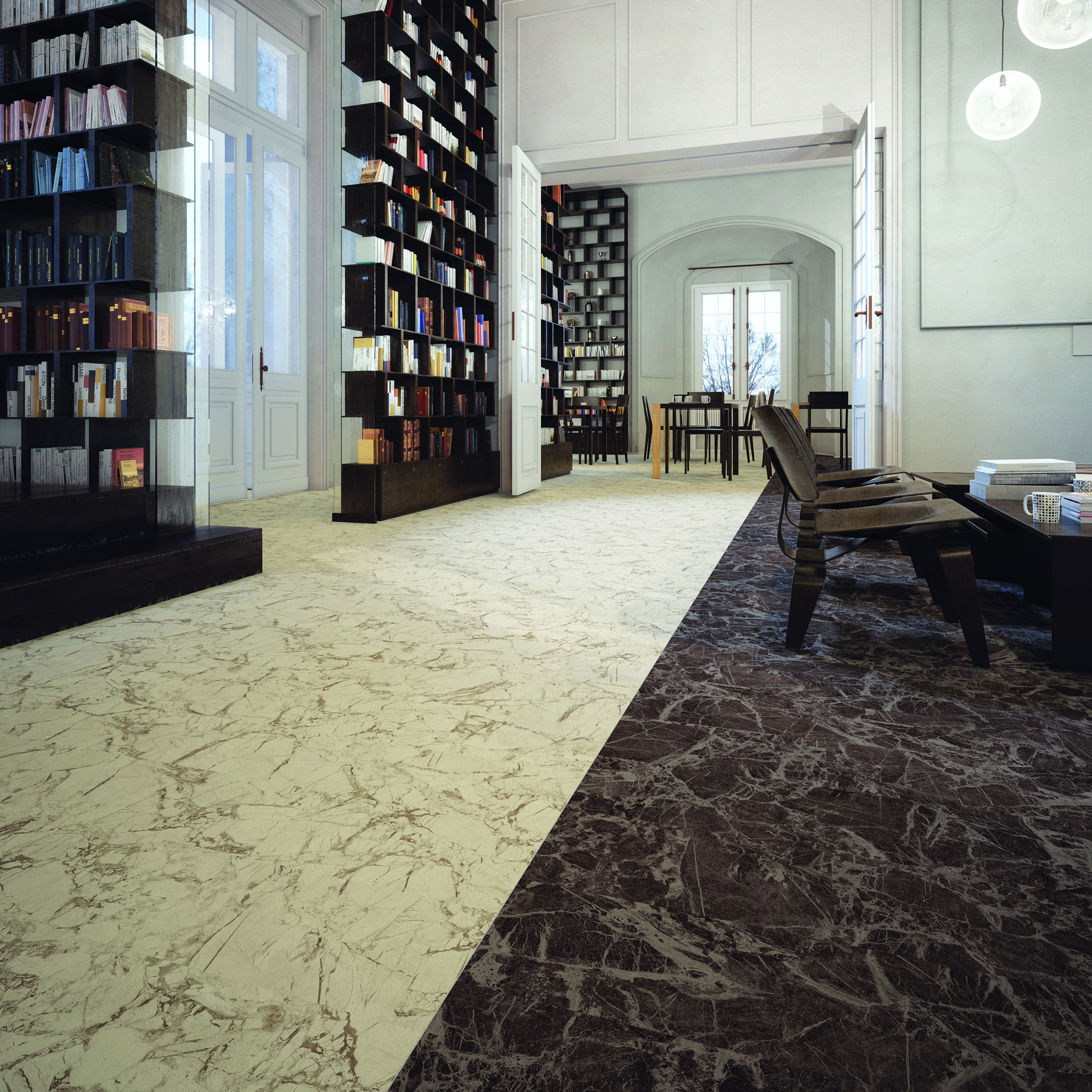 Style
Carpet tiles were often viewed as a bland option that only offer a select number of colours, all whilst being able to see the seams. This is no longer an issue. Carpet tiles have advanced further than you could imagine with advanced technology that has allowed an infinite number of designs and aesthetics. Including different designed tiles, whether you would prefer a square shape, rectangle, diamond and so on.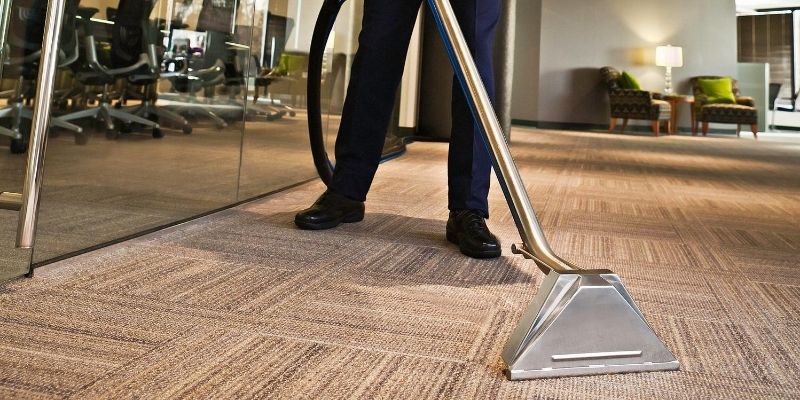 Cleanliness
Carpet tiles support a healthier way of living for everyone. The fibres reduce airborne allergens as they act as a filter trapping dust, pet residue and other particles, helping keep the air clean. Whilst you must hoover your floor regularly to remove collected dust, allergens, and particles, it is a lot more durable for all involved. Carpet tiles have also been found to help combat the asthma inducing mould and mildew. These problems are caused by excess moisture, the carpet tile seams allow any trapped moisture from the floor to escape, helping to battle against these two uninvited house guests.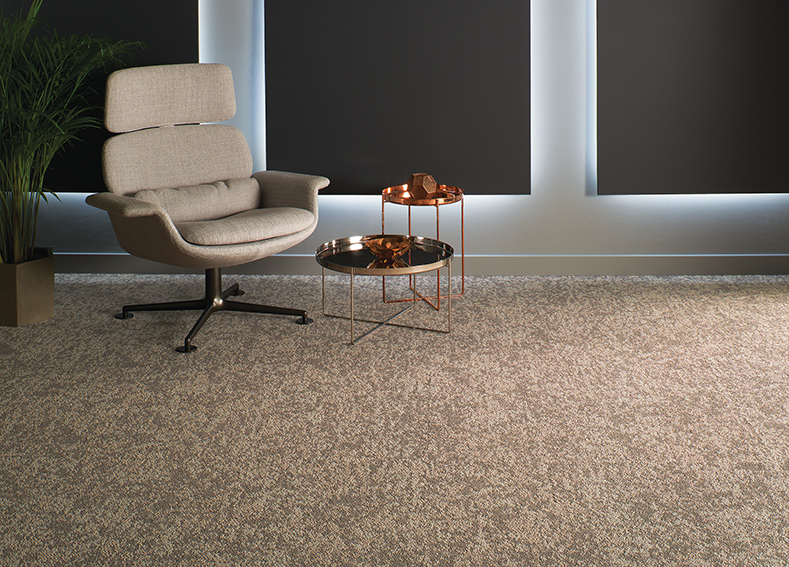 Comfort
Comfort is the main reason you would choose to install carpet. Hardwood and tiles appear cold and uninviting and especially in larger areas. Carpet tiles can offer a much more warm, soft, and comfortable environment. All whilst reducing noise of unwanted footsteps and movements in your commercial setting.