Posted by Harry Watkins on 11th Jun 2020

Every Floor fitter knows how damaging being on your knees all day every day is. Long term knee damage isn't uncommon in the flooring industry. Therefore, we have introduced ProKnee kneepads to our website. Imported from America, the Proknee Kneepads have been highly commended by countless more than satisfied customers. For 25 years Proknee has used field testing and customer feedback to create the models 0714, 0714E and AP16.
For over 20 years ProKnee have been developing their Knee pads to perfection. These images show a bit of the history of ProKnee.
Model 0714/0714E

The Model 0714/0714E is ProKnees most popular product. This Kneepad, unlike any other stretches from your ankle to your upper knee. Because of this, weight is evenly Distributed to relive your knees of any stress. The custom measurement feature means everyone has that perfect fit for maximum protection and comfort.
- low strap to eliminate pinching and discomfort
- shin support to distribute weight off joints
- urethane cushions absorb shock
- all parts replaceable
- more heavy duty for all day use
AP16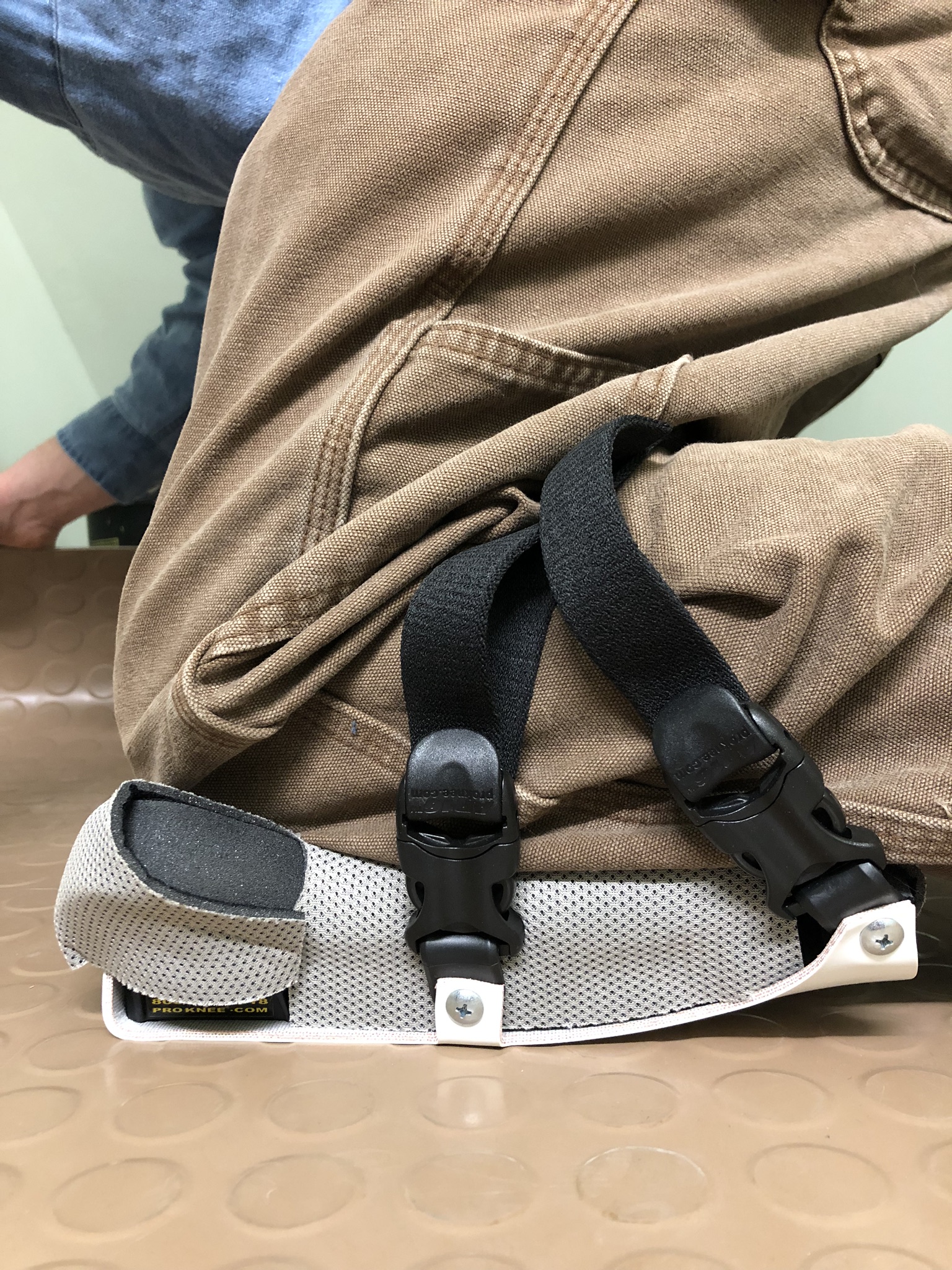 The AP16 model is a smaller kneepad designed for more moderate use. There is only one size however still has many of the same features to relieve your knees of stress.
- Provides flexibility with radius on frame perimeter ribbing
- Adjustable straps for desired placement
- Patented knee cup holds knee tightly in place
- Shock absorption urethane cushions
- All parts replaceable
- Moderate to all day use
Read more at proknee.com for testimonials, sizing, key benefits and more!
Or get your pair today at floormart.co.uk/proknee/