Posted by Tom Shaw on 4th Feb 2022
The professionals and Floormart's favourite. Ask anyone who uses ProKnee, they will give you, their appraisal. This kneepad does more than protect just your knees. It ensures your ankle isn't bent too much and at a 90-degree angle, that your shin isn't on the floor and your weight isn't solely on your knee and evenly spread. These issues will be gone after you invest in a ProKnee kneepad. A much better price than paying for knee surgery or replacement pads every few months. Many would say it is the best investment you can make as a worker who lives on their knees. The replaceable and removable parts allows you to keep the same pair for years onwards. Washing straps and replacing damaged parts to eliminate odours and dirty surfaces.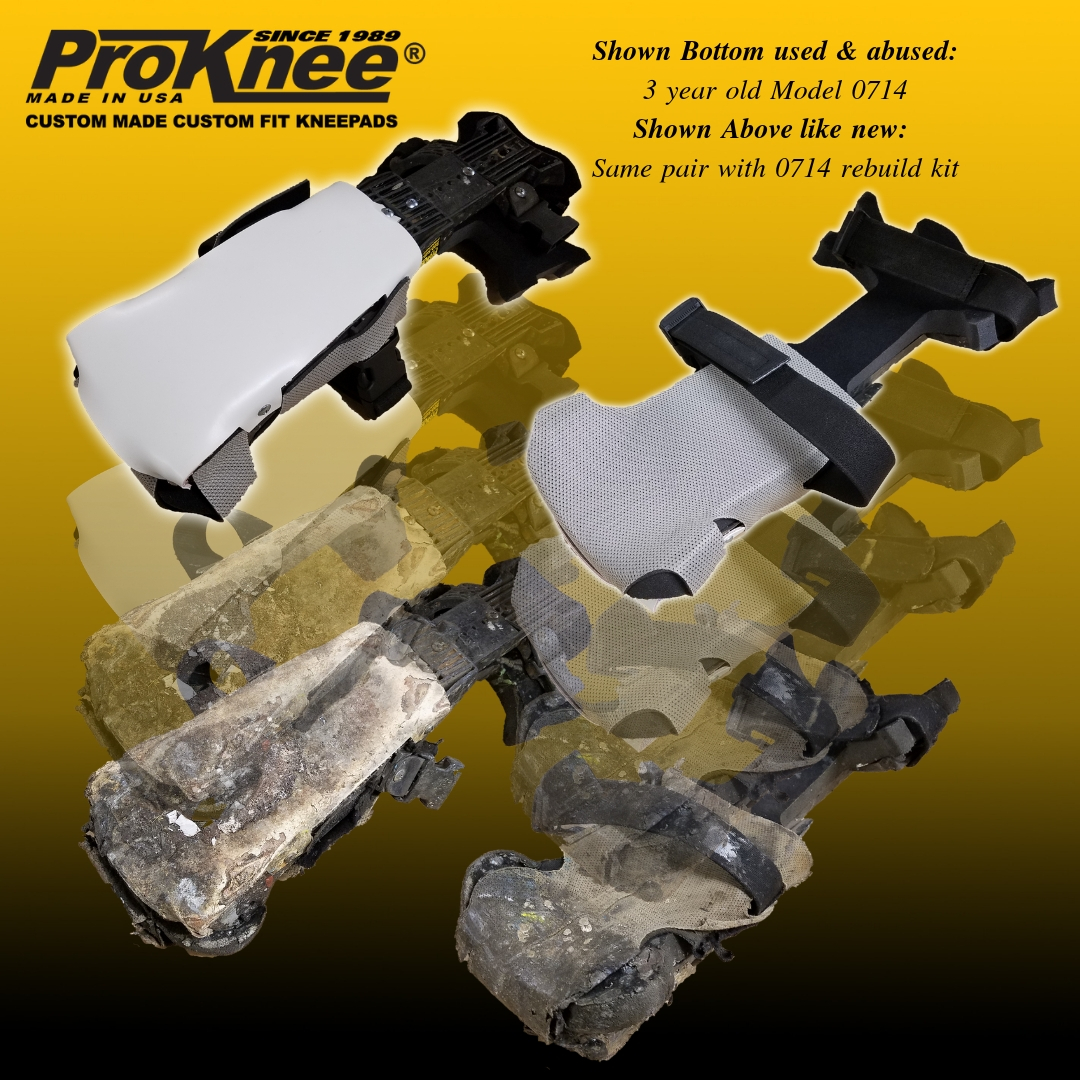 Flooring has been a nightmare for fitters since the trade begun. Passions turned to pain as their knees buckled every time they knelt on solid natural floors. The realisation set in that something was needed to help combat this issue. Many kneepads have come and go. You go from one to the next with limited results or satisfaction. ProKnee kneepads offer the satisfaction you deserve. This is where Floormart comes in. We have teamed up exclusively with the amazing ProKnee, made in the USA since 1989. This is innovation you can trust. ProKnee are the leaders of personal protective equipment & ergonomic solutions for the floor, roofing and general construction industry. If you live on your knee, save your knees and invest in this establishment.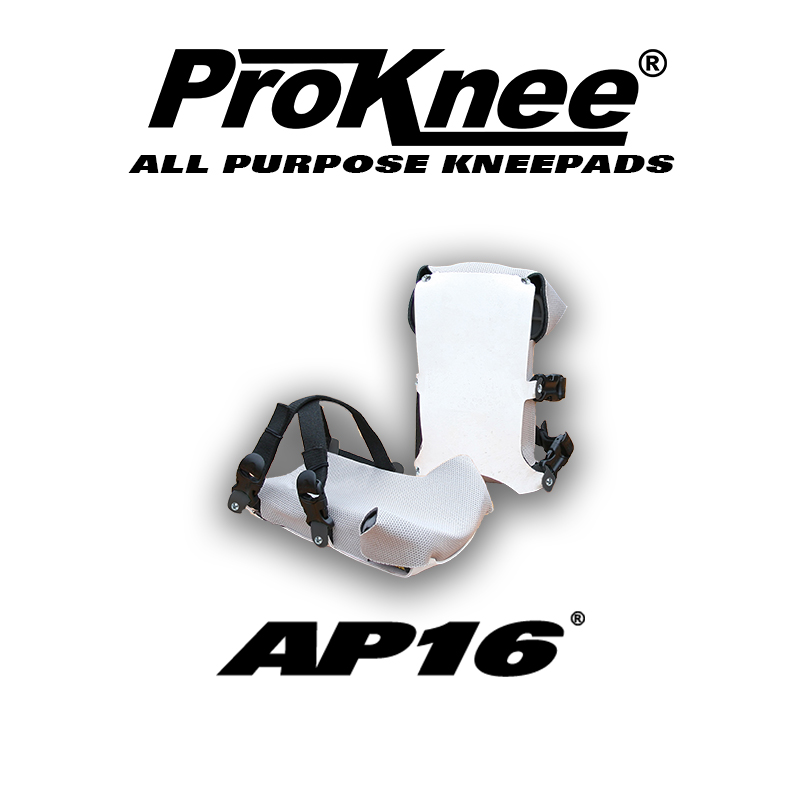 Floormart thrives of helping our customers and ensuring they are getting the best of the best. We are certain you will never need another pair of kneepads after trying out the ProKnee kneepads. We offer to versions of the kneepads. The AP16, which works as a one size fits all kneepad. Their shock absorption technology allows for a safe, resilient feel with cushions to help absorb shock out of day-to-day wear and tear from kneeling. The best feature is that all parts are replaceable. Moulded in frame components make replacing parts easy, fast and economical. We offer a variety of individual parts and parts kits options to suit your every need so you can upgrade what you want, when you want.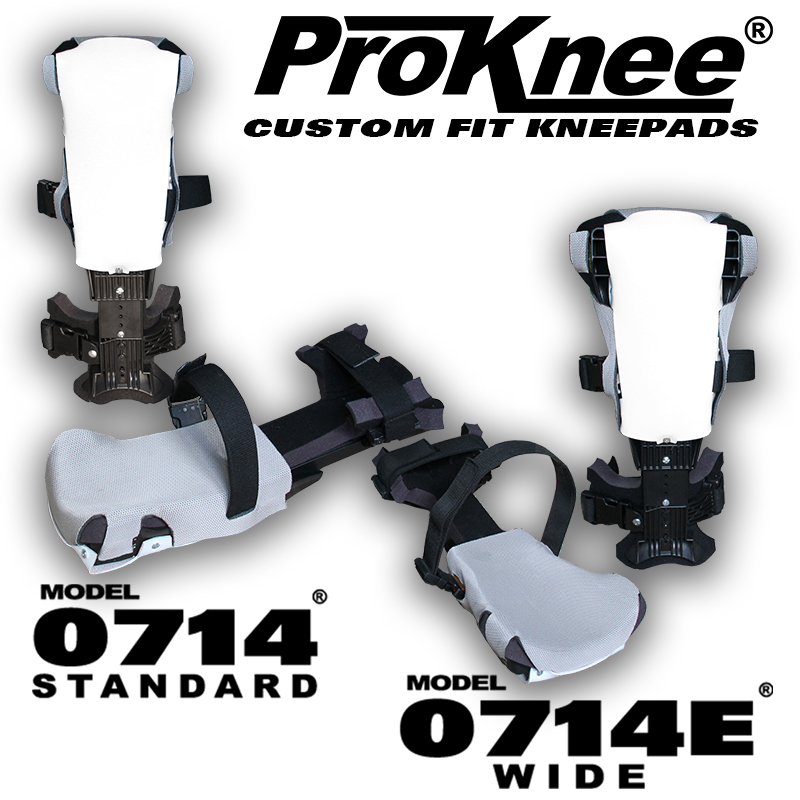 Finally, Floormart proudly sells the 0714 and 0714E wide. This model of the ProKnee kneepads is their custom fit range. A size to match your individual needs. Measuring your knee in three simple steps. Remove your shoes, measure from the floor to the top of your kneecap, while standing and the measure around the widest part of your calf muscle with work pants on. This will ensure that you get the best kneepad fit for you. This custom version allows for even weight distribution and a center of balance. Taking pressure of your knee joint and spreading it throughout your lower leg and allowing proper kneeling techniques. Straps located well below the knee joint helps eliminate any uncomfortable pinching and circulation issues.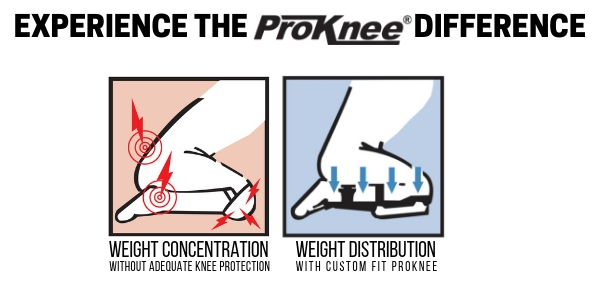 If you still have any doubts, visit proknee.com for testimonials, sizing, benefits and more! If you are based in the UK or Europe, go to floormart.co.uk/proknee/ for your own pair today. Only exclusively sold by us here in Europe.